Good occupational health, environmental and safety practice is good business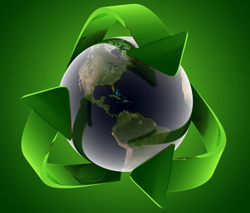 We have twenty years experience on site visiting workplaces. Monitoring hazards and potential risks at workplaces in a progressive and imaginative way for every organisation irrespective of your location in Australia.
Australian workplaces need to refer to acts, codes and guidance materials for information about how to comply with their respective occupational health and safety laws: we are ideally placed to meet the needs of businesses across Australia.
We have extensive training in sciences, law and medicine. Using environmental monitoring and analytical methods to detect the extent of worker exposure and employ engineering, work practice controls, and other methods to control potential health hazards.
We are trained to anticipate, recognise, evaluate and recommend controls for environmental and physical hazards that can affect the health and wellbeing of workers.
We work with you to provide the science and support you to evaluating on-the-job hazards. Major workplace risks can include airborne contaminants, chemical, biological, physical hazards.
We can separately provide workplace hearing testing, noise assessments, air monitoring of dust and chemicals, indoor air quality testing that includes mould and bacteria speciation as required all with university qualified specialists.
For more details on our services look at the OH&S tab at the top of your screen or request a quote.